Site Admin

Posts: 6685
Joined: 17 Jan 2010 07:11
Location: Sioux Falls, SD
Contact:
Orlando, FL
April 22, 2017
Central Florida Fairgrounds
Earth Day Birthday Festival
More info:
here
Tickets:
here
Steph

---
Site Admin

Posts: 2155
Joined: 21 Oct 2009 22:26
Location: Orlando, FL
Contact:
Love it. I havent been to EDBD in over 10 years cause the lineups were just never worth the money. This time its well worth it. And its at the same place they played Kink Music Festival last year.
#2017ForDavid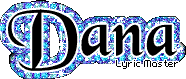 ---
Lead Ambassador

Posts: 8682
Joined: 28 Mar 2008 16:23
Location: Florida
Contact:
I mean I guessssss maaaaybe I can make the long drive out for this show... (Excited to finally be able to bring my wife to a show

)
---
---
Who is online
Users browsing this forum: No registered users and 1 guest